APT-1 "Dina" Radar Jammer


This was one of a series of three jammers designed in late 1942 to counter German and Japanese radar. This particular jammer covered the frequency range of 90-220MHz, with a power output of 12 watts. Two PA amplifiers were used, depending on frequency. Identification of which tube was in the transmitter at the time was made through the two holes in the front panel, the 829 being taller than the 832.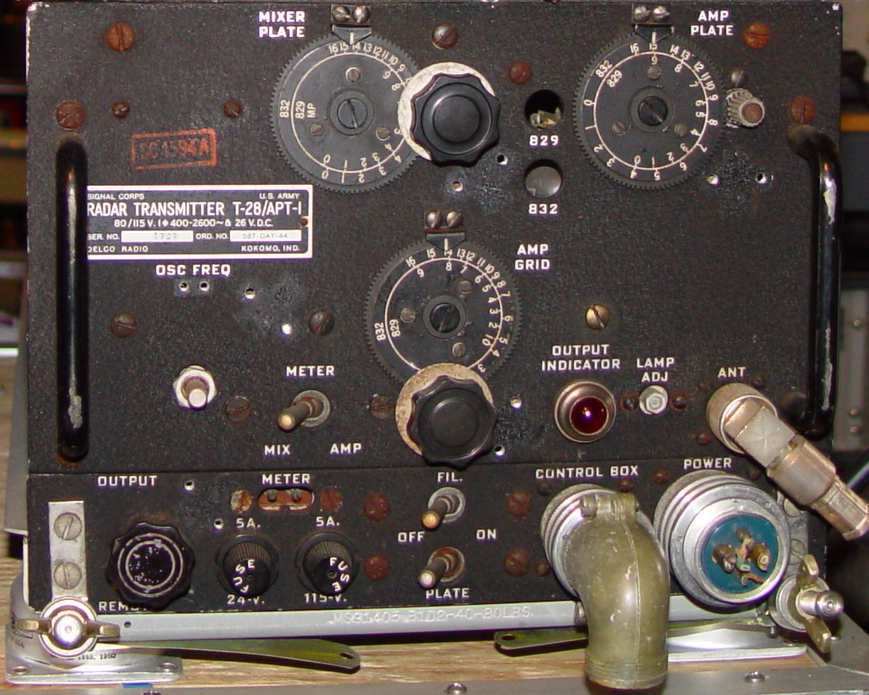 T-28/APT-1 Jammer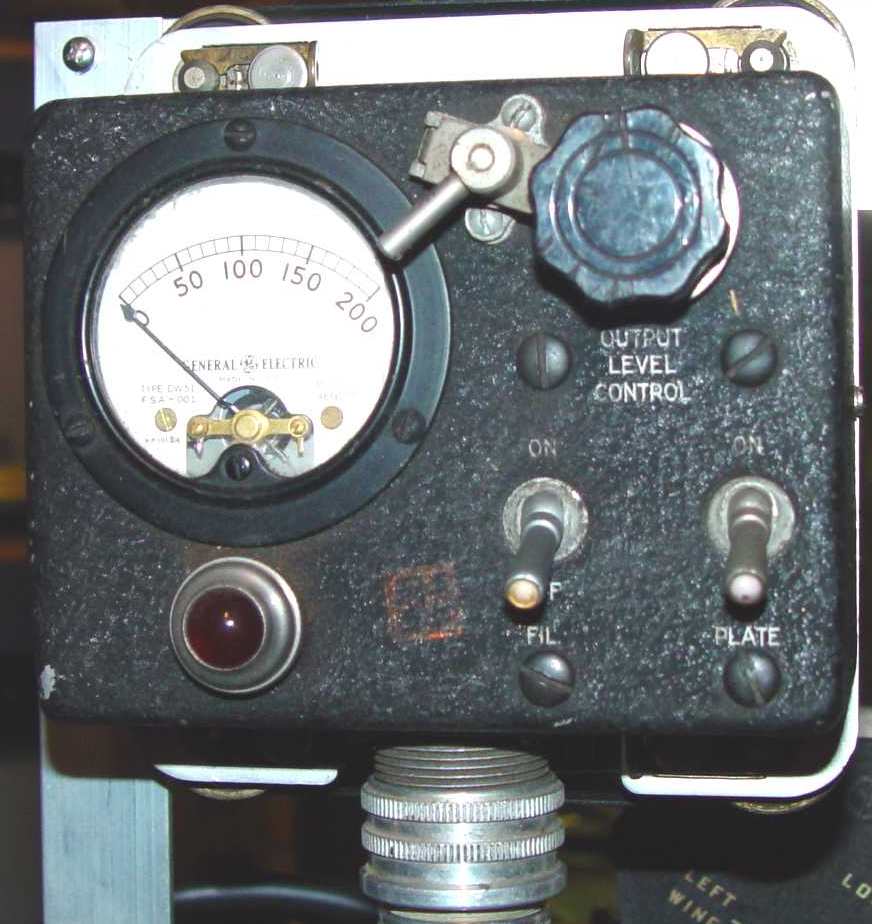 C-58/APT-1 control unit. An almost identical unit (C-32/APT-3) was used with the AN/APT-3 jammer.
It uses the same shock mount as the familiar command set antenna relay, though it has a unique MT number!